The Clubhouse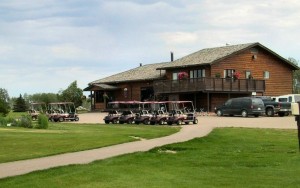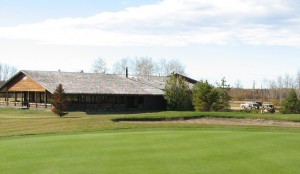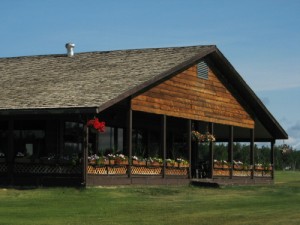 Relax on the deck and enjoy the scenery.
Hours  Monday to Friday 9 to 9  Weekends 9 to 9
Driving Range open until 7:30 every night
---
The Bunker (Restaurant)
For an absolutely awesome meal visit The Bunker. Fadi will prepare sensational food for your enjoyment! You can enjoy your meal either inside or outside on the deck.
Come out for a quick nine before or after lunch either way Fadi will have a fresh lunch special ready for you.
If you want a snack or a drink to take with you while you are playing your round of golf, this is the place to stop. Or, quench your thirst after finishing your round.
If it's been a long fun night remember Don't Drink and Drive. Fadi will be offering Vehicle and Person drive home service.
Food services are provided by Fadi Tanash - Foodi Hospitality Inc.
---
---
Campground
We have 10 fully-serviced camp sites available right on the golf course -- the nicest ones in the area!   You can choose a serviced site or book one of our dozens of power only sites, and golf from the door of your RV (or tent).   Advance bookings are recommended!   Please see this page for rates for camping.