Fox Haven Golf & Country Club
The most northerly 18 Hole golf course in Alberta with grass greens, a practice putting green, full grass-tee driving range and a friendly clubhouse. We open in mid May, and you can enjoy the game until the end of September, and sometimes even into October. If you visit mid-summer, you can play golf until the wee hours of the night!

RV Camping
Come out and enjoy the day or maybe just stay the whole week. Too short? Why not stay the month or we also offer a seasonal rate.
Full Service and Power Only Sites.

Events
Looking for something to do? Sign up for one of our great events that we will be host to this year. Look forward to the Dine & 9 each month or the Midnight Open or Glow Ball.

foodi
Come out and enjoy a delicious meal before or after your round or just come out and relax after a long day.
Cold beverages always available.

Tee TImes
Booking your Tee Time online helps us out by making it easier to get you out enjoying your round it's simple to do.
Open from 9am to 9pm daily.
It was the Summer of '69…
In the year 1969, Pierre Elliot Trudeau was the Prime Minister, a new generation gathered at Woodstock, the first human walked on the moon, and golf came to High Level! Some great flyovers of the course
This drone footage was taken by one of our members Wayne Dechant back in 2017. We look forward to doing updated footage this year and in the years to come so join our Facebook and YouTube channel to get the latest updates as they come out.

18 HOLE POWER CART RENTAL

Come out and hit some balls before work, on your lunch break or before your round the Driving Range will be open from 9am to 7:30pm daily so stop by and take a swing. We have rental clubs if you don't have your own.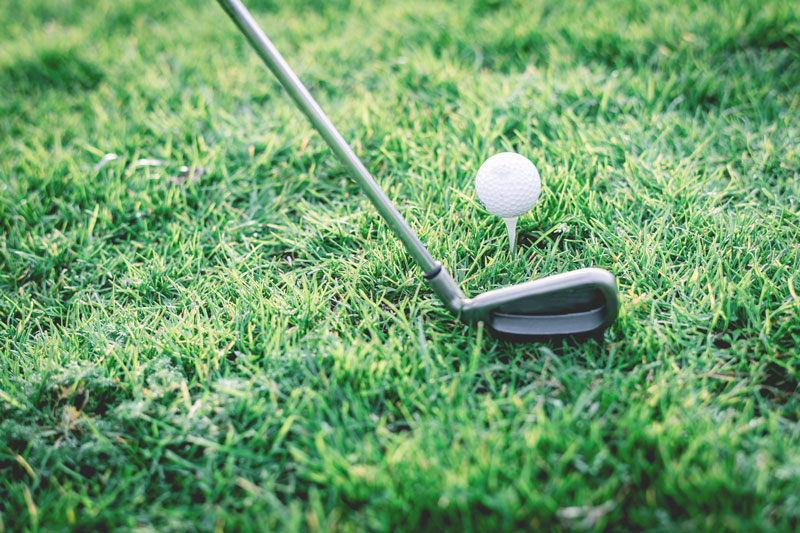 Putting & Chipping Greens
Your putting & chipping game is what can make or break a great round come out and work on it and give yourself an edge over your competition. You're welcome to use before a round while you wait to get out on the course.